Welcome to my Website!
My name is Johannes I like music and dancing, and I love my family.This leads you back here.
Everyone I know thinks that I'm great at playing the flute and dancing.
The background is a video I took of myself dancing! I hope everyone likes it.
This is a photo that I took of my flute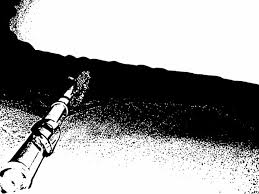 This is my family!:
Mama and Papa
Benjamin
and Rochele
also Marjorie, my lovely wife.
To learn more about me be sure to follow me on twitter! Click on me I am Twitter!
I also have a Tumblr I reccomend you check it out. Tumblr!
I think someone hacked my account... it says that someone logged in from an unknown location.
I've been having some strange dreams lately, and I don't know what to do.
Does anyone know what dreaming about twins mean? I tried googling it but nothing came up...
Whoever thinks that it's funny to mess around with my page you need to stop. I found that picture that you replaced my flute with. If you think that it's funny to change my flute to a mask you need to get a better sense of humour.
I NEED HELP PLEASE I DON'T WANT TO GO WITH HIM, IT'S TOO HORRIBLE. PLEASE SOMEONE HELP IF I GO NOW I WILL BE STUCK THERE FOREVER, MY FAMILY NEEDS ME.
Gemm 16884 here. Please disregard any messages you may have recieved from Johannes... he is fine, do not worry the situation is under control.
System Error 404 shutting down